8 Important Tips for Learning How to Use a Mac Quickly and Efficiently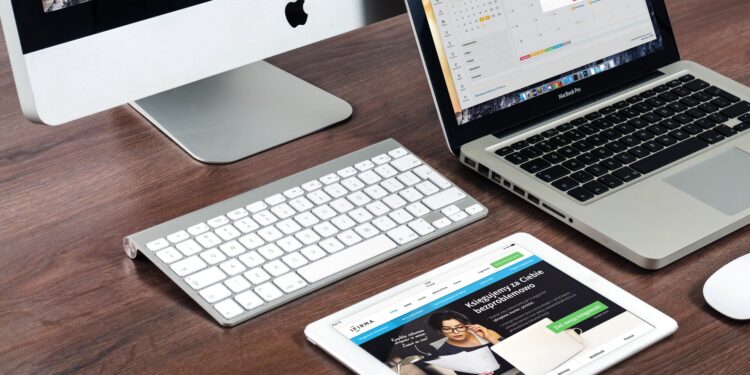 Are you excited about joining the wonderful world of Mac computers? Are you looking to make sure you're started on the right foot with your new computer?
We've got the top tips on learning how to use a Mac so you can get started today.
1. Back Everything Up
For any computer or phone, it's important to make sure that all of your data is backed up. Luckily, Apple makes it easy to ensure that all of your important files stay safe. You can use iCloud, the Time Machine function on your Mac, or both, to make sure that everything stays nice and face.
You can set either to automatically backup, so that you won't have to remember to back up your computer every so often.
You can also back up your files to an external hard drive, in case you're worried about mechanical failures or running out of room on your iCloud account.
2. Set Up Your Mac Shortcuts
Mac computers offer a lot of different possibilities to make your life easier. First, make sure you set up your Siri so that you'll be able to use the voice control function on your new computer. Siri will also be able to respond if you're having technical issues or if you have questions about your new computer.
You can also set up multi-touch gestures on your computer, so that you'll be able to scroll, zoom in and out, and more, to cut down on the number of buttons you'll have to click to get your work done.
3. Know How To Troubleshoot Your Mac Computer
Like with any computer, you should figure out how to troubleshoot should you run into a technical issue with your Mac computer.
For more information on using the Task Manager for Mac, check out this website: https://setapp.com/how-to/in-depth-guide-to-the-task-manager-for-mac.
4. Use The Split Screen on Your Mac Computer
Do you have a lot to do? Make sure that you use the split-screen ability on your Mac. That way, you'll be able to see everything that you need to do without switching in between windows constantly. You can also use this ability to do things like comparing two documents, which will make it much easier for you to go through large amounts of paperwork.
Or, you can use it to compare edits on two different documents or to add citations or compare research. Truly, the split-screen function on Macs is one of the most useful functions.
5. Organize Your Apps
It can be easy to overfill your computer with applications. That can make it difficult to find what you're actually looking for. So, it's important to organize your applications, both in your applications folder, in your dock, and on your desktop.
Since your dock can get filled up, which can make it harder to find the right applications, you should try to keep icons for just the applications you use constantly in your dock. You can organize your applications folder by creating different subfolders, and sorting your applications. For example, you can create a Games subfolder for any video games you may have installed on your Mac computer.
6. Use Keychain To Find Your Passwords
Do you have a hard time remembering all of your different passwords? Luckily, Mac computers offer Keychain, a program that saves and organizes all of your passwords. The Keychain application can be found in the Utilities section of your Applications folder.
Once you open it, you'll be able to search for every login you have used on your Mac, including for any WiFi networks you may have logged into on your Mac. Just make sure that you don't forget your computer password, or you may have a hard time starting up your computer!
7. Use Spotlight
Many people neglect using the Spotlight function on their Mac, but it's actually a very useful tool. Spotlight allows you to find different things on your Mac with ease. You can personalize your search settings for Spotlight in your System Preferences, to make it even easier for you to find everything you need.
And search settings aren't all that Spotlight offers. Spotlight has a dictionary function so that you can always find the words you need. It has a calculator so you can do any equations without skipping a beat.
You can use Spotlight to quickly copy and paste files or to look at previews so that you don't have to open up tons of different files at once.
8. Regularly Update Your Computer
Like with any computer, it's important to regularly update your applications and your iOS. That way, you won't run into problems with outdated programs, and your files will continue to be compatible. And, regularly updating your computer can help protect it from viruses or privacy issues such as passwords being leaked.
You can set your computer to automatically update your applications and iOS, or you can manually update whenever a new version comes out.
It ultimately depends on your comfort level when it comes to updating your computer. Make sure you do what's right for your computer use needs!
Learning How to Use a Mac Isn't as Difficult as You Think
Clearly, learning how to use a mac just takes a little bit of elbow grease. As long as you do your research, you're sure to succeed in no time!
Are you interested in reading more about Mac computers, technology, and the like? We've got all of the information you need today. Check out some of our other articles.