Has Twitch Re-ignited Interest in Poker Vlogging?
Poker playing has enjoyed an incredible surge in interest in recent years. Big televised events like the World Series of Poker have helped to attract a new audience to the classic card game.
When you consider mammoth jackpots and big-personality players like Daniel Negreanu and Phil Ivey, it is clear that watching games unfold on the screen is now an attractive choice. As well as watching the action live on television, there is now the option of going behind the scenes with a poker vlog.
Poker vlogging hasn't yet taken off in the way that many analysts expect it to in the same way that video game vlogging and streaming has. Could the emergence of high-profile poker vloggers on Twitch be the spark that ignites this scene?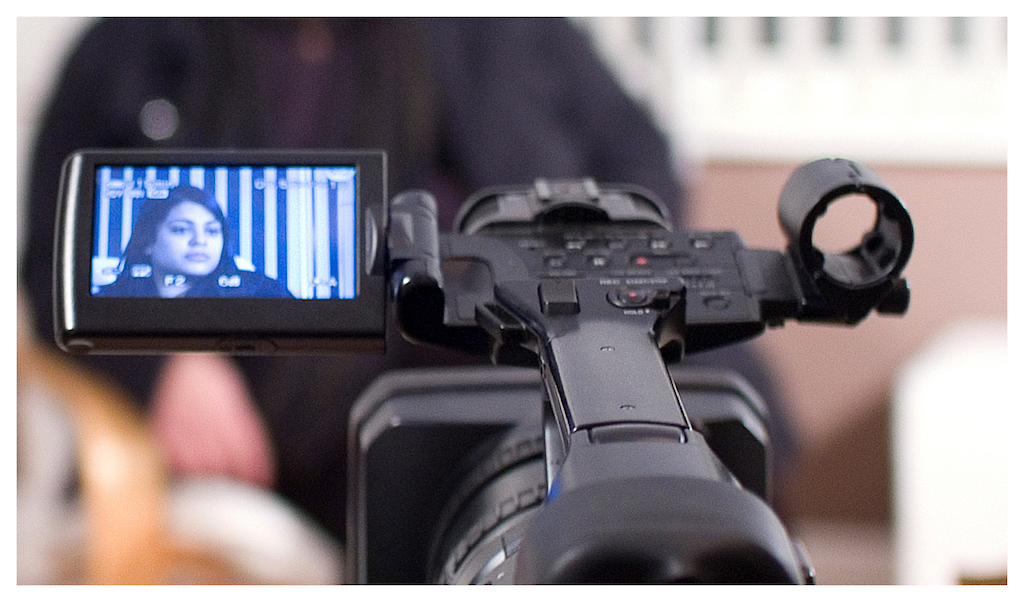 History of Poker Vlogging vs. History of Poker Vlogging on Twitch
Vlogging is the art of blogging using videos. Adam Kontras is widely credited as being the world's first vlogger. He recorded his 2000 trip to Los Angeles and kicked off an exciting new genre of online entertainment. The arrival of YouTube in 2006 helped send vlogging into the mainstream.
There are now numerous vlogs around on just about any subject you can think of. Among the most famous vloggers are PewDiePie, who earns some $12 million each year, and Germán Garmendia. There are still relatively few poker vlogs to choose from but the number is steadily growing.
As for Twitch, this site was started by Justin Kan under the name justin.tv back in 2005. It was a way for Kan and his associates to video-stream their lives in a reality show type of format. The site exploded in popularity once people discovered that it was possible to live-stream their own game playing for others to see. These days, it is watched by some 15 million people every day.
Many of the most popular Twitch channels are based on video game playing. These include the massively popular Ninja, with over ten million followers. Real time strategy games are highly watched, while Fortnite is the most viewed game on the site.
At the moment, poker channels on Twitch aren't as popular as the biggest video gaming streams. However, their poker directory shows that there is a growing number of channels dedicated to the game. At the time of writing, there are close to one million subscribers to all of the poker channels on Twitch.
It seems clear that this level of popularity is going to carry on rising. The huge levels of interest in poker right now mean that more and more people want to watch the game being played and explained by experts.  
Getting Involved: How to Decide Between Playing Poker and Talking About It?
The emergence of vlogging has given poker enthusiasts one crucial question to answer. Do they want to play the game or talk about it? These are two very different approaches that may appeal according to your personality and goals.
For instance, what if your primary motivation is to make money? Which of these ideas is most likely to produce big earnings for you?
While some vloggers make millions of dollars each year, the vast majority earn very little money. This isn't a get rich quick scheme by any means. Being a successful vlogger requires long hours of work and a degree of good fortune in building up a big base of subscribers.
Having said that, could this be the perfect moment to launch a poker channel on Twitch? There is a possibility that the poker vlogging scene really takes off in the near future and that the vloggers who establish themselves now have a head-start.
What if you are extremely confident in your poker skills? Could you earn more money playing in games rather than vlogging? Certainly, plenty of skilled players earn excellent money from playing online each day. For example, if you play online poker at 888poker, then you will find cash games and sit & go games as well as tournaments. It is also possible to vary between types of poker such as Texas Hold 'Em, Omaha, and Seven Card Stud whenever you want a change of pace.
Perhaps you are more driven by the prospect of explaining the game to newcomers. Maybe you have been playing competitively for a number of years and now like the idea of vlogging to pass on your knowledge to others. Both playing poker and running a vlog about the game can be incredibly hard work but genuinely satisfying. For each player, it is simply a question of working out the approach that suits their style and personality.
Popular Poker Celebs in the Scene
If you haven't yet checked out any poker vlogs then you might wonder what players you will find here. Do some of the planet's most famous players vlog about their experiences or live-stream on Twitch?
Arguably the biggest name in poker blogging right now is Daniel Negreanu. The Canadian is the all-time leader in terms of live poker tournament wins. He also has a YouTube channel with over 250,000 subscribers.
Negreanu adds a wide range of videos on the tournaments he plays in, his preparation methods, and analysis of specific poker hands. His style is entertaining and it is likely that his audience carries on growing as word spreads of his channel.
Another poker vlogger to look out for is named Andrew Neeme. This live cash game professional has been running his own vlog on YouTube since 2016. In that time, he has built up close to 100,000 followers. Neeme shoots videos that show us the life of a high-roller and also gives out good advice on how to play the game.
The scene on Twitch is a bit less established but it is still exciting. Bill Perkins is one of the biggest names here, as his Thirst Lounge videos provide an extravagant and hugely entertaining look at the world of poker.
Another Twitch channel worth checking out is from Jeff Gross. He has an incredible range of high-profile friends, such as Dan Bilzerian and Michael Phelps, who help to make his videos even more fascinating for viewers.
The Position of User-Created Poker Content in Entertainment: Will it Replace Cable TV?
All of this leads up to the ultimate question. Is this sort of user-created poker content going to grow? Might it even replace alternative entertainment options such as cable TV?
It has been reported for some time that more people now stream videos online than watch cable TV. A study from Fluent LLC showed that 67% of people use video streaming services but that only 61% have cable at home.
Given the tremendous amount of interest in poker, it seems highly likely that more people turn to vlogs to find out about players, strategies, and news. This means that there appears to be every chance that the industry really takes off soon.